5 Ways to Increase Your Reach on Facebook
Facebook is arguably the most used social media platform with over 2 billion active users every month. This means that whatever it is that you are selling, you are likely to find at least a million people interested in your product. The Facebook Advertising has myriads of advertising options which make it possible for marketers to identify their target audience and make contact with them.
Custom Audiences
This is an incredible targeting feature which contains lists of Facebook users are also a part of your audience. They could be visitors to your website, top clients, and readers of your blog posts or even customers.
You will need to provide a Facebook list of user emails, IDs or phone numbers and your custom audience will be created for you.
5 Ways to Increase Your Reach on Facebook
1.    Engage Your Audience with Your Posts
Posts to your page should be aimed at catching your audience's attention. This will encourage them to engage with your content. If you want people to click through to your website or blog, then you must create posts that make them eager to see more of what you are telling them. This requires:
Knowledge of your content
Finesse
Maybe a dollop of luck
People feel a little affronted if all you want to do is sell to them. However, if you create some rapport with your audience, the selling will follow closely. When you post, include photos, facts and links to interesting/inspiring articles.
2.    Show Your Products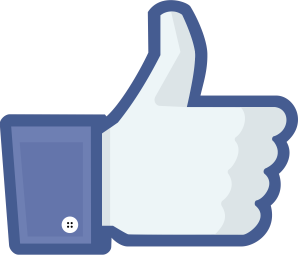 Your audience is more likely to buy your product if they can see it. Suggestion works like a dream on Facebook especially when there are images that create interest. Use attractive images and list details of your product.
3.    Get More Likes
Likes work to your advantage. They create the impression that your product is quite popular. So, get the likes. You can get the thumbs up by:
Inviting your family and friends to like your page.
Posting your page on your personal profile and inviting your followers to like it.
Posting your page on other pages. You may have to ask the page owner's for permission to do so.
Offering to do cross-advertisements with other pages by lauding them on your page as they do the same for yours on their pages.
4.    Create a Contest
Run a contest on your page. People love to test their skills out to see if they can win stuff. If your product is local, let your audience compete for a prize and be sure to deliver as soon as possible.
Post your contest with a photo; preferably of the item to be won. You do not need an app to run your contest. Just post it on your page and you are good to go!
5.    Boost Your Posts
Boosting your posts gets you results because your posts will be seen by more people. More people may translate to more business. You are creating new potential customers. The results you get are also measurable. Facebook gives you a 'boost post' link below each post on your timeline.
Finally, be reachable. You must provide links to your website, emails and even business telephone numbers so that your customers are able to contact you.
Latest posts by Lark Begin
(see all)