At Profit Parrot, we specialize in providing you with high-quality foundation repair leads to help you grow your business. Are you a foundation repair company looking to boost your clientele and increase revenue? Keep reading. With our expertise in lead generation and a proven track record, we can help you connect with potential customers actively seeking foundation repair services.
The Critical Importance of Foundation Repair Leads for Your Business Growth
In the highly competitive landscape of the foundation repair industry, the significance of obtaining qualified leads cannot be overstressed. Here's why these leads are vital:
Fueling Business Growth: At the core of any thriving business is the ability to continuously attract new customers. Our foundation repair leads service acts as a catalyst, providing a steady flow of potential clients. This consistent stream is essential for driving business expansion and maintaining a competitive edge in the market.
Targeted Marketing Efforts: Foundation repair is a specialized service, and generic marketing efforts may not yield the desired results. Our service focuses on delivering leads that are not just numerous but also precisely aligned with your business offerings. This targeted approach ensures that your marketing efforts are directed at individuals who are actively seeking foundation repair services.
Enhancing Brand Visibility: By increasing the number of qualified leads, your business gains more opportunities to showcase its expertise and quality of service. Each interaction with a potential client is a chance to reinforce your brand's reputation and visibility in the market.
Optimizing Resource Allocation: Time and resources are limited commodities in any business. By providing quality leads, we help you optimize the allocation of your resources. You can focus more on service delivery and customer satisfaction, rather than expending efforts on broad, unfocused marketing campaigns.
Long-Term Sustainability: A steady influx of qualified leads is not just a short-term boost; it lays the foundation for long-term sustainability and success. By continually replenishing your customer base, you ensure ongoing demand for your services, which is crucial for the longevity and financial health of your business.
Our Approach to Foundation Repair Leads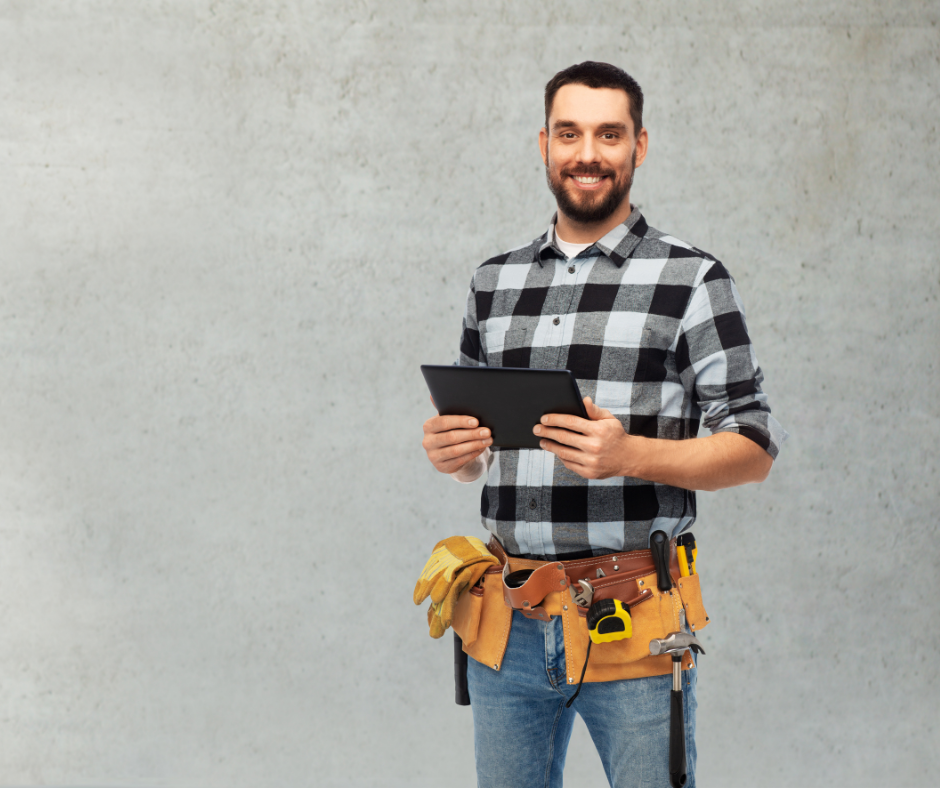 We understand that not all leads are created equal. We focus on delivering exclusive, high-intent foundation repair leads that are more likely to convert into paying customers. Our approach includes:
Targeted Marketing: We employ advanced digital marketing strategies to specifically target individuals actively searching for foundation repair services. By leveraging search engine optimization (SEO) and pay-per-click (PPC) advertising, we ensure that your company appears prominently when potential customers search for "foundation repair."
Customized Landing Pages: We create customized landing pages that are optimized for conversions. These pages are designed to capture visitor information, turning them into valuable leads for your business.
Qualified Lead Verification: Before passing on any lead to your company, we meticulously verify their details to ensure they meet your specific criteria. This saves you time and resources by focusing on leads that are more likely to convert.
Real-Time Lead Delivery: We understand the importance of speed in lead conversion. That's why we provide real-time lead delivery, ensuring that you can follow up with potential customers while their interest is at its peak.
Maximizing Visibility with Foundation Repair SEO
In the era of digital dominance, establishing a formidable online presence is pivotal for any business, particularly in the foundation repair industry. Our expertise in Search Engine Optimization (SEO) plays a crucial role here. We specialize in meticulously tailoring your website's content to align with search engine algorithms, focusing on key phrases like "foundation repair + your city" and "local foundation repair services."
Our approach ensures that when potential clients seek foundation repair solutions online, your business emerges as a top contender in their search results. This strategic positioning not only escalates the influx of organic web traffic but also cultivates a stream of high-quality leads specifically seeking foundation repair services.
By integrating robust SEO methodologies with our lead generation strategies, we offer a comprehensive solution to augment your business's digital footprint. The objective is clear: make your foundation repair services effortlessly discoverable to those in need, thereby converting online searches into tangible business opportunities.
Harness the power of foundation repair SEO with us, and watch your business ascend to new heights in online visibility and customer engagement.
---
Enhancing Your Business with Our Specialized Foundation Repair Leads Service
Choosing our service for foundation repair leads provides your business with several significant benefits, designed to promote growth and efficiency:
Boosted Sales Opportunities: Our service is focused on funnelling a steady stream of high-quality foundation repair leads directly to your business. This influx translates into numerous opportunities for client engagement and deal closures, directly contributing to an uptick in your sales and overall revenue.
Significant Time Savings: We understand the value of your time. By taking charge of the lead-generation process, we free up your schedule, enabling you to concentrate on delivering exceptional foundation repair services. This delegation of tasks ensures that your expertise is utilized where it matters most – in satisfying your clients and honing your craft.
Cost-Efficiency and High ROI: Our lead generation strategies are not only effective but also cost-efficient. Unlike traditional marketing channels that often require substantial investment with varying results, our targeted approach ensures a higher return on investment. This efficiency is pivotal in reducing marketing costs while maximizing lead conversion rates.
Exclusive Lead Access: In a competitive market, exclusivity can be a game-changer. We guarantee that the leads provided to you are exclusive to your business, never resold to others. This exclusivity ensures you maintain a competitive advantage, reducing market saturation and increasing your chances of securing clients.
Trackable and Measurable Outcomes: Transparency and measurability are key components of our service. We provide detailed analytics and reports, enabling you to track the effectiveness and conversion rate of the leads we supply. This data-driven approach allows for informed decision-making and strategy adjustments, ensuring continuous improvement in your lead-generation efforts.
In summary, our foundation repair leads service is tailored to empower your business with more sales, time efficiency, cost-effectiveness, exclusive market opportunities, and measurable success. Let us help you elevate your business to new heights with our specialized lead-generation strategies.
This team is great. They have always been able to answer any questions that I had quickly, I continue to work with them on my monthly SEO work. I'm happy so far. really Good!!!
Sebastian Cross
2022-11-22
Fantastic experience. A very competent SEO and extremely professional working style. Highly recommend.
Very quick turnaround, excellent writing abilities and great writing style. The articles were well-researched, well-organized and ready to use.
Phenomenal work. Put my client in a very competitive field to the second page of Google search results. Would definitely use again.
Matthew Farrell
2022-11-18
Quick to respond and good quality of work. Recommend 🙂
Some good results from a team that know what they are doing, thanks again.
Ethan Patterson
2022-11-16
I've been scammed by SEO agencies before so I was hesitant to start with a new company. Lark and JM were able to quickly get me the results I was finally looking for. I'm now on page 1 for several key terms and my traffic has increased. I'm very glad I found them!
A pleasure to work with!
They were able to secure high authority links for a project that was successfully delivered, well-written articles and delivery was on time. Really happy with the work.
They went above and beyond on every level. Not only did they update me on the progress of the work but was available anytime I had a question. I would highly recommend Lark and her team to anyone looking for quality work. This is my second time working with Lark and JM and I am equally as happy this go around as I was the first time.
Get a Free Game Plan Today!
If you're ready to take your foundation repair business to the next level with a consistent stream of high-quality foundation repair leads, contact Profit Parrot today. Our team of lead generation experts is here to help you succeed. Don't miss out on the opportunity to grow your business—let us connect you with the leads you need.
Don't wait! Contact us today here to discuss how our foundation repair leads service can benefit your business. We look forward to helping you achieve your growth goals.
---