5 Effective Strategies to Build Brand Awareness With SEO
Brand awareness is the most crucial part of a business because it can create customer trust, encourage customers to be loyal to your product or service, and make it easier for you to get more new customers.
Some 77% of consumers prefer buying from brands that share the same values as they do! You can now understand how boosting brand awareness has become crucial for your organization's survival.
That's why finding the right strategy for building brand awareness is crucial. Marketers take advantage of search engine optimization (SEO) tactics to improve their brand reputation.
It helps your website appear at the beginning of the SERPs, which many users can easily recognize and access your website. This will have a big impact on your business in the long run. 
Thus, you will need some effective strategies for using SEO to build brand awareness. Here are 5 effective ways to build brand awareness with SEO.
1. Build Backlinks
A strong link-building strategy is important because it increases brand awareness, especially when you are linking back to a reputable source. This is an effective way to help increase your website traffic significantly.
When you come across a trusted source that you want to link to your branded content or blog post, you need to make sure that you don't have any broken links. For example, links that point to broken pages or lead nowhere. Google will detect this and could penalize your site's ranking as a result.
2. Create the Rights Type Of Content for Brand Awareness Through SEO
Putting out quality and relevant content can be very important when developing your brand from scratch. Therefore, your business needs to conduct research and marketing strategies in selecting content that fits your business concept and goals.
One of the most popular content is video content. You can use video as your marketing strategy to spread brand awareness and increase sales conversions. This strategy has proven to be effective because most people like video content.
You can use frequently used marketing videos like explainer videos, video tutorials, video testimonials, etc. These videos are the most favorite type of content for marketers because they work effectively to attract the audience's attention.
3. Optimize Keywords Phrases
SEO is always about keyword optimization. Keyword optimization is essential not only to increase brand awareness early in the life of your business but also as it grows and thrives in its market.
You will need the right tools to optimize the keywords you will use throughout your website so that your brand can research the target or main keywords in your niche market.
Thus, it will be easier for Google's bot algorithms to find your website and push it to the front of the search engine results for those keywords.
4. Utilize Local SEO
The next strategy is to utilize local SEO. This is important for small businesses or those who derive most of their revenue from local customers. This strategy can help increase brand awareness of your business to your local target customers.
You can focus on search intent for people in your geographic area, including finding important keywords or search terms. Generate local reviews to increase brand credibility and authority on sites like Google and post content related to hot local topics or other important events.
5. Create a Blog Website
Creating a blog website can also help build brand awareness because it proves that you are an expert in the business you are running. This is a good strategy to attract new customers to visit your website's blog to find the information that they are looking for. 
In addition, your customers will also feel at home and revisit your website continuously, because you provide valuable and informative articles. You can make several articles that discuss things related to your business. You can also boost your local SEO presence with strategic flyer marketing, reaching your community directly and driving online visibility for your business.
Thus, they will be more likely to be familiar with your brand and company. This will help increase your website traffic and increase customer engagement.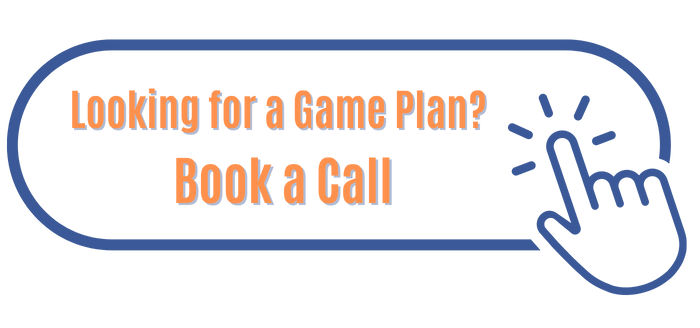 Takeaway
In the competitive online marketplace, it is important to keep your business updated with new strategies. You can prioritize brand awareness with SEO as your marketing strategy and many people will effectively discover your brand, and its value, and even recommend your brand to their friends, family, and other relatives.
Now you have to understand how SEO plays an important role in building brand awareness for your business. Mastering these SEO strategies is the key to growing your brand faster and taking your business to a higher level.
If you need help with developing an SEO game plan for your business, contact us today,
---
A

uthor Bio
Andre Oentoro is the founder of Breadnbeyond, an award-winning explainer video company. He helps businesses increase conversion rates, close more sales, and get positive ROI from explainer videos (in that order). 
Twitter: @breadnbeyond
Email: andre@breadnbeyond.com 
LinkedIn: Andre Oentoro
Latest posts by Lark Begin
(see all)