Looking into hiring a local search company? As a business, whether you're big or small, local SEO results benefit the scheme of things. It will make your business better known in the area and draw in potential clients. More clients equal better business growth and success. Running a business is challenging and consumes a lot of time and resources. Setting up, optimizing, and maintaining local search marketing is time-consuming as well, but this is where a local search company can become one of your best tools.
What Does a Local Search Company Do?
Local search companies specialize in local search marketing for businesses. They have the knowledge, resources, and specialization in building, maintaining, and boosting local SEO results for your business. Each company will operate in different ways, but they all have the same 6 key processes to get the results you need for a successful SEO presence on the internet.
1) Research and analyze your website
How well does your website perform?

How well do your competitor's websites work?

What keywords does your target audience use?

What are reasonable results to expect within your SEO budget?
2) Make adjustments to your website
Optimize page titles and meta descriptions.

Clean up content to make it more SEO user-friendly.

Do you talk about your services and value-adds using the right language?

Optimize pages for the proper keywords and themes.
3) Off-page SEO
Is your website earning links and mentions around the web?

Does your server configuration work properly?

How fast is your website?

Is your website secure and provides a good UX?
4) Maintaining clear and frequent communication and updates
How often will you get SEO reports?

What is included in SEO reports?

What are your agreed-upon campaign goals?

How is your SEO company regularly keeping up to date with business changes?
5) Providing quality content creation
Are there content opportunities for your site?

What style of content works best for your target market?

Ensuring content is SEO-friendly.

Does the website content contain strong calls to action?
6) Experiment and Test
How can data be used to make decisions?

What areas of the site can we A/B test?

What key power phrases drive visitors to take action?

What/where are areas of opportunity?
These 6 key features are a broad overview of what many local SEO companies do, and as you search for the right company for you, these can be guidelines for questions for candidate companies you are looking at and to ask frequently throughout the business contract.
If you own a small business with an online representation, digital marketing and reputation management on the web becomes highly necessary. You'd want people to know about your business and maintain your reputation. This is where the importance of local SEO comes in.
How Can a Local Search Company Benefit My Business?
The benefits you'll reap from utilizing local search marketing services are numerous compared to hiring one that is not local or within the same time zone. A professional organic SEO company will provide better results in a more reasonable timeframe.
They know the area best.
A local SEO expert will know the area better than a company or professional from another city or state. Their knowledge of the area's demographics, commerce, and trends will be more zoned in, and a huge benefit for your business so you can make your business better known within your area and target the ideal consumer group more effectively.
Their knowledge of the locale and trends will help guide your business to consumers more proactively, helping to improve and increase conversion rates.
Easier to work with
There's nothing more frustrating than conflicting schedules and long commutes when it comes to important aspects of a business. This conflict is eliminated with a local SEO company.
Working with a local search company will make meetings and contact with your marketing team easier to work with. If you need to call and discuss the details of a  project or have a meeting, it will be far easier to do so if you can meet up quickly. This saves you time and money traveling or trying to line up different time zones for the best phone call and video meetings.
A local team is more cost Efficient
Working with a local SEO specialist is more cost efficient since they already know everything about the area and will not need to do any research in order to provide optimal results- whereas a non-local company will need to spend time researching the area before moving forward, costing you time and money.
You could create your own in-house SEO team, but the main potential drawback is that you are paying for uncertain results. You will also have to buy all the tools for the team to work and optimize results- increasing your spending for potentially little to no success.
By hiring a local company, you're paying for the bundle: tools, manpower, knowledge, and expertise of the trade. This efficiency will bring about a smoother process and faster results, thus saving both time and money in the long run. If results are not seen within 3 to 6 months, then you have the ability to hire a different team to work with, rather than be stuck with a team that doesn't generate results and continues to reduce financial efficiency.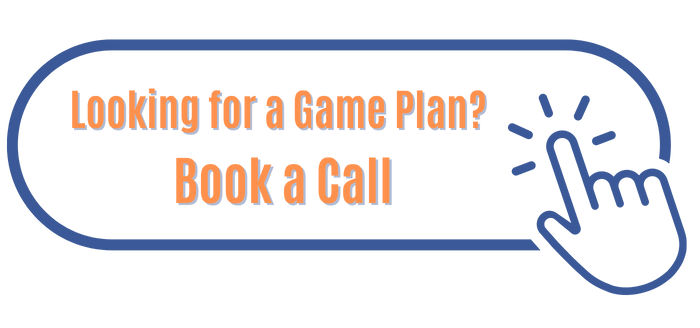 Decreased Advertising Costs
Small companies depend on and use various outlets of advertising to reach their target audiences. From radio to television commercials, online advertisements, local banners, signs, and flyers, the costs add up quickly. Increasing the SEO ranking can lower advertising costs significantly. 
Increased Traffic Results
Around 80% of smartphone users use the "near me" phrase to search for products and services within their area. By having optimized SEO, your ranking increases and allows your business to be seen by more local consumers, directing them to your site to check out your products and services.
Other Benefits of using a Local SEO Company
Long-lasting rankings

More Local reviews

Building Community

Mobile Optimisation

Appear in Google's 3 pack

Continuous Business Growth
The benefits are numerous for your business when you work with a local SEO company. There are no cons to increasing your SEO presence online, only rewards. Maintaining SEO rankings takes continuous work. It's not a one-and-done kind of thing. Hiring a local search company to take care of the SEO work will allow you to stay focused on the other aspects of your business, keeping everything functioning like a well-oiled machine. Ready to boost your local SEO and reap the rewards? Contact us for expert guidance and assistance. Our team at Ottawa SEO Services is here to enhance your online visibility and drive lasting success for your business.
Latest posts by Lark Begin
(see all)