Optimizing Your Brand's Local SEO.
With our cutting edge Local SEO technology and expertise, you will be able to be everywhere online. Being found on page 1 of Google map is the best way to market your business and get the best ROI. We will use our keyword analysis and competitor research expertise to give you the best chance to be ranked on Google and other search engines. SEO and local search marketing techniques work best when you also have a content marketing strategy in play. Writing articles, video marketing, blog posts, social bookmarking, backlinking and other linking techniques will make sure that your voice is heard all across the many different platforms online.
We will tap into the minds of your niche and future clients and be able to target them through what they are searching for in Google. Posting regular, quality and relevant content will help your clients get their questions answered by you and they will begin to see you and your business in a different way. We can tell what words get searched the most and how competitive those words are. It's all about knowing what to post, where to post it and when to post your content, and we have all the secrets! Google is constantly changing its algorithms and you can't fight the changes!
If you are a small business owner then local search techniques are extremely important for your business to grow and be found in your city or town. Having someone manage your listings, content and local SEO work will greatly improve the number of customers you have. We will help you stay above your competition and help your customers easily find you on Google listings, social media, articles and blog sites.
Local SEO Cast Study & Results
We were able to help our client almost double their business by giving them a website presence online. We started with only a few keywords getting ranked on page 1 and now we have dozens. We used local SEO Ottawa techniques to help our clients gain website authority and increase their domain rankings across the board.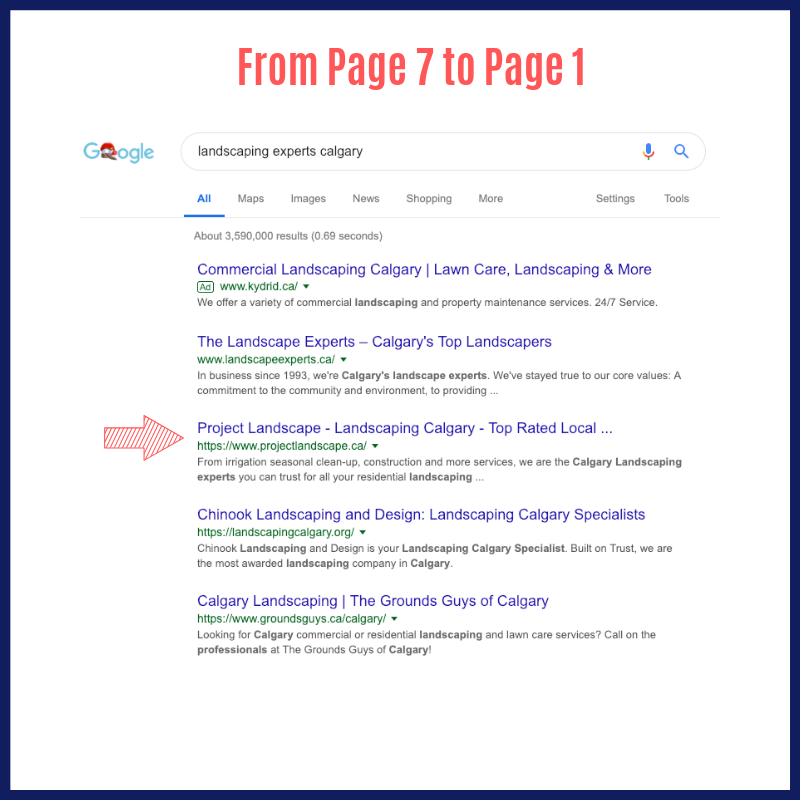 Through on-site SEO techniques, off-site SEO techniques and content optimization, we can now see that this client has more views, more clicks and more leads come through their website each day.
If you'd like to learn more about our local search engine optimization in Ottawa techniques, contact us today. We'll get back to you soon!
If you'd like to check out our plans and service offerings for local SEO, please click here.
To view our full SEO portfolio, click here.