Why Email Marketing is A Must Have For Your Business
Email is a huge part of our lives. Can you name one person that doesn't check their email? Email marketing is an extremely valuable way to connect with potential customers.
Customer acquisition from email is cost effective and simple. For businesses on a budget, this is one of the highest ROI marketing techniques you can use compared to traditional marketing methods.
It's customizable, personable , measurable and a great way to get your prospects to take action.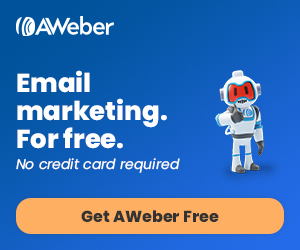 – We can help set up your email opt in form and install it on your website.
– We can create solid email campaigns to capture your prospect's attention and help turn them into buyers.
– We can create captive broadcast messages for sales, announcements, loyalty programs and more.
– We can create or add your content to an automated follow up system. Yes, we can write your content!
– We will also provide A/B testing to see what works best and adjust course according to your unique business needs.
If you don't already have an email marketing tool, we highly recommend our favorite system Aweber: